From Vision to Reality and Beyond
From Vision to Reality and Beyond
From Vision to Reality and Beyond
From Vision
to Reality
and Beyond
Who We Are

Idemitsu Americas Holdings Corporation (IAH) in San Jose, California, is a wholly owned subsidiary of Idemitsu Kosan Co., Ltd., headquartered in Tokyo, Japan. IAH was established in 2020 to serve as a holding company for Idemitsu Kosan's subsidiaries in the United States, Mexico, and Brazil.

The purpose of IAH as a holding company for the subsidiaries is to develop and implement group financial structure for the Idemitsu Kosan Group in the Americas and to strengthen internal audit and internal controls, as well as to provide administrative and strategic support, such as Human Resources. IAH strives to generate value by enhancing performance and utilizing resources among the group companies in North and South America.

IAH also aims to expand existing businesses and develop new businesses in the Americas, creating value by identifying collaborative opportunities with entrepreneurial innovators. The target areas are carbon-neutral transformation, a recycling-oriented society, and next-generation mobility and communities.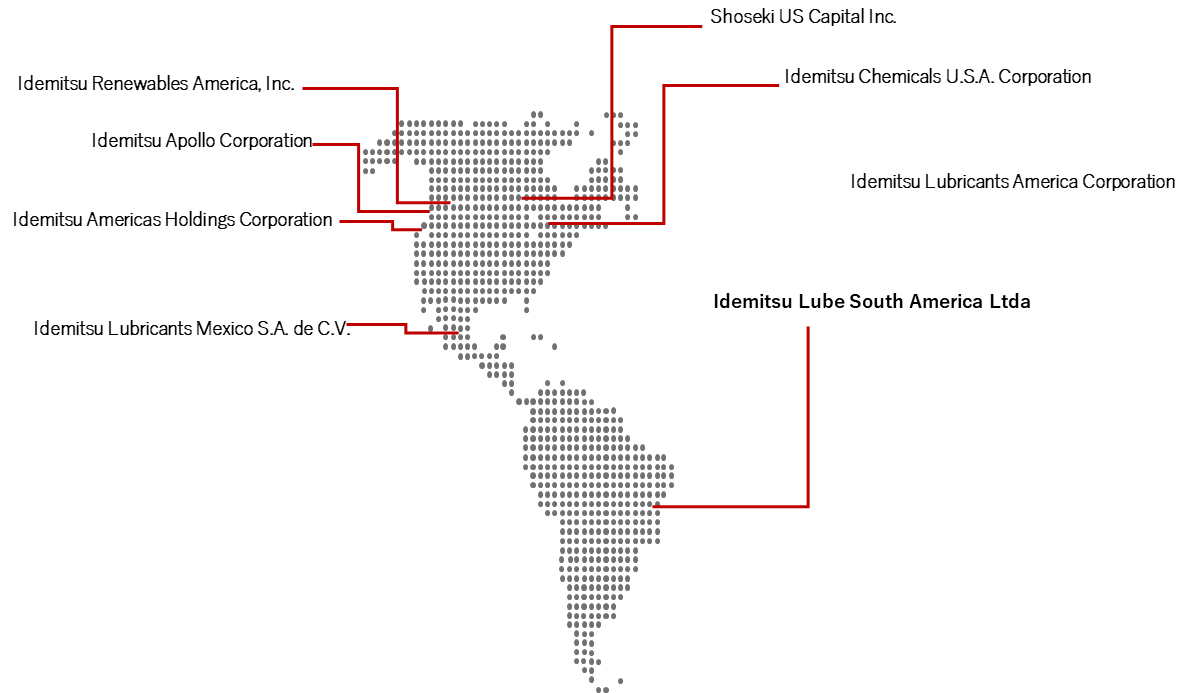 Map of our Americas Network
About Idemitsu Kosan
Founded in 1911, Idemitsu Kosan is one of Japan's leading energy companies and has expanded its market presence from Japan to Asia-Pacific, the Middle East, Europe, and the Americas. The Idemitsu Group has $40–50 billion in annual sales, 240 affiliated companies, and 14,000 employees.

Historically, the Idemitsu Group business interests have centered on energy supplied by oil, gas, and coal, as well as functional materials derived from petroleum, including lubricating oil and petrochemical products. In recent years, the group has expanded its businesses to include renewable energy, electric materials, agricultural biomass, and more.

Idemitsu Kosan has cultivated a deeply held philosophy through its more than 100-year history. It believes in people's potential and teamwork; people are more powerful together working as a team.
Global Network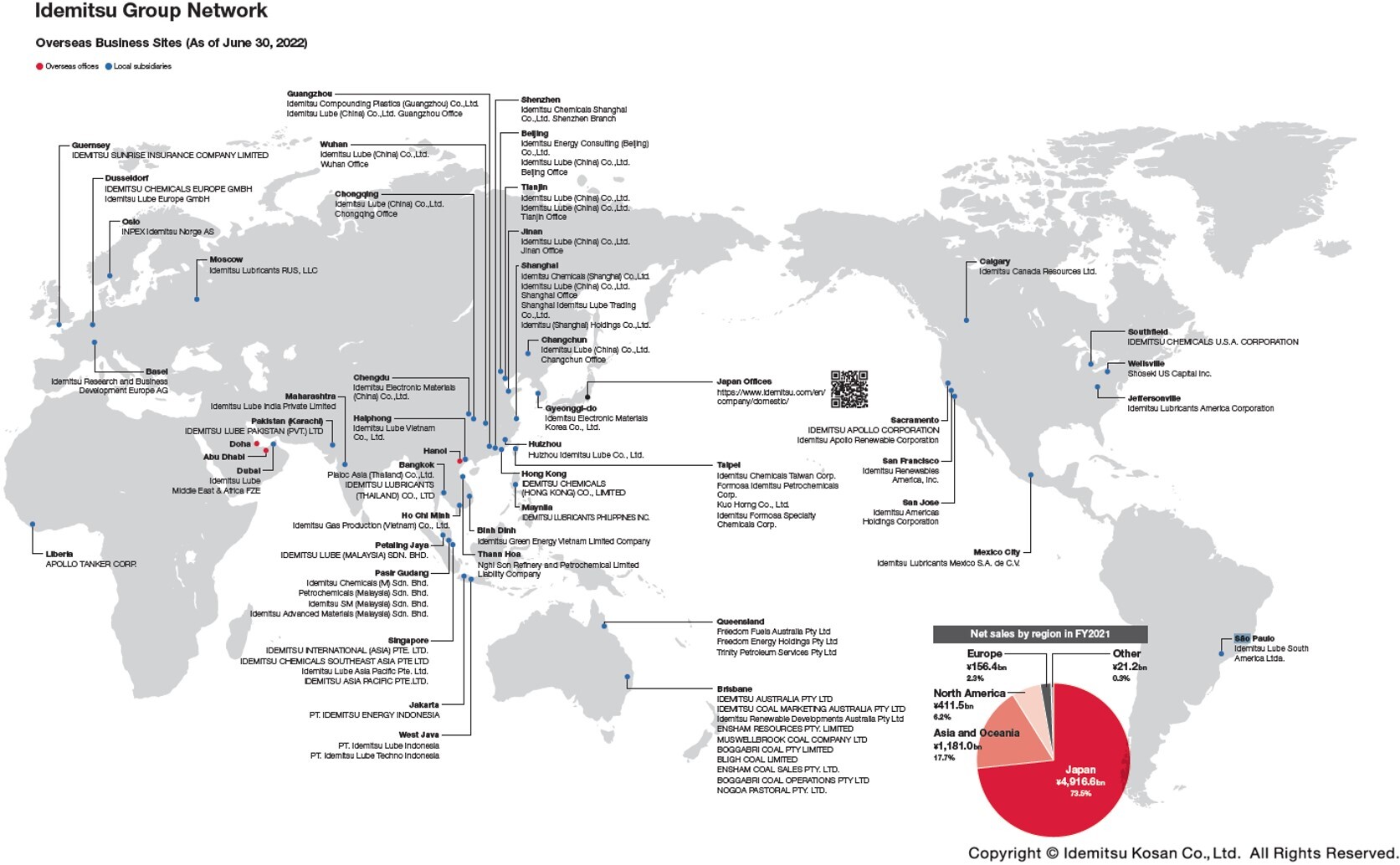 Idemitsu's network comprises more than 60 offices globally, making it one of the most geographically diverse and longest-established networks of any energy company worldwide.
Our Team
Business Development Team
Our Focus Areas
IAH aims to support Idemitsu Kosan's goal of transition to a carbon-neutral society by 2050 by identifying collaboration opportunities in a variety of fields.
Idemitsu Kosan's Vision for 2050
We will fulfill our responsibility to support people and their lives and to protect the global environment now and in the future through the implementation of
Energy that is one step ahead: hydrogen, ammonia, renewables, and more
Diverse resource conservation and circular solutions: nature-based solutions, CDRs, circular economy, waste to value, and advanced materials
Smart mobility and community bases: "Yorozuya"